Two men charged over Alva death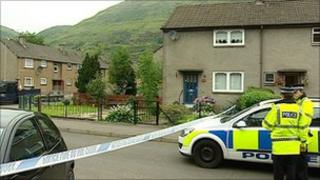 Two men have been charged after the grandson of drug dealer Margaret "Big Mags" Haney was killed in a town in Clackmannanshire.
Barry Bradley, 18, was stabbed at about 1830 BST on Sunday in Alva and later died from his injuries.
It is believed a 19-year-old man has been charged with murder while a 23-year-old has been accused of attempting to pervert the course of justice.
The men are due to appear in Alloa Sheriff Court on Tuesday.