'Lessons learned' over Megrahi release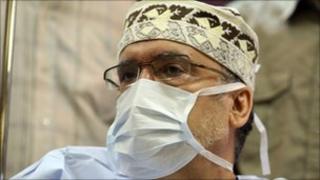 "Significant lessons" have been learned in relations with Scotland after the row over the Lockerbie bomber's release, the UK government has said.
The coalition government is also looking for more "positive relations" with Edinburgh after the fallout over Abdelbaset Ali al-Megrahi's release.
The comments came in a response to a Scottish select committee report into relations between the administrations.
Megrahi was released on compassionate grounds last year.
His release, on the basis of medical evidence indicating he only had three months to live, followed rising tensions between Scotland and Westminster over Megrahi.
Scottish First Minister Alex Salmond criticised former UK prime minister Tony Blair for negotiating a prisoner transfer agreement (PTA) with Libya in 2007 without Edinburgh's knowledge.
Since then, both Mr Salmond and Scotland's Justice Secretary Kenny MacAskill have defended the decision to free Megrahi.
Prime Minister David Cameron said recently he believed it was "completely wrong" to release him.
But in its response to the Scottish affairs select committee report, the Tory/Lib Dem government said it believed "significant lessons from this disagreement" over Megrahi had already been learned.
It said in future it would "consider carefully the appropriate balance between interests of confidentiality and the responsibility to keep the Scottish government informed of international agreements made on its behalf".
It continued: "This includes consultation with the devolved administrations on matters relating to international relations which touch upon devolved matters."