Half of Scottish teens 'never e-mail'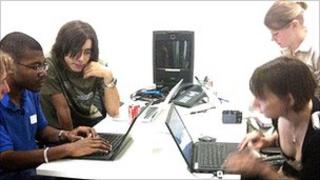 Almost half of all Scottish 16 to 19 year olds never use e-mail and instead rely on texting and social networking sites, according to a study.
The Skills Development Scotland survey, based on 625 respondents, suggested 55% of young people communicate with friends by text hourly.
About 90% claimed to have a Bebo account, with 44% accessing it daily.
The skills body said while e-mail was vital for today's workforce, the next generation communicated in other ways.
The study also indicated that 77% of those owning games consoles, such as an Xbox or Playstation, used these to go online.
It claimed that while 65% of teenagers download files to their phones, only 2% used their phones to download podcasts.
Skills Development Scotland (SDS) chief executive Damien Yeates said the results of the study were fascinating.
He said: "It is clearly too soon to regard e-mail as a thing of the past, but the findings of research like this enables us to keep our communications in step with how people would prefer to receive our messages.
"It demonstrates there are other - perhaps more effective - methods of communication, which businesses today can already start to consider."
He said the research would be used to shape future SDS services for young people, and would also help inform Scotland's business community as a whole.
The research was carried out among 16 to 19 year olds attending the national training programme, Get Ready for Work, which is provided by SDS.