Government says Scottish Water 'to remain public'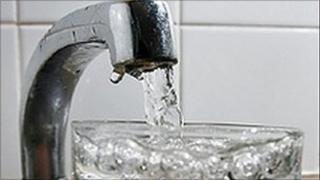 The Scottish government has ruled out changing the status of Scottish Water.
Last week the Independent Budget Review panel called on ministers to "urgently review" the public-owned body's status.
But a government spokesman confirmed on Sunday there were no plans to change the current set-up.
He said: "Scottish Water is performing well as a publicly-owned corporation in Scotland, and ministers have consistently said that there are no plans to change that."
The spokesman added that domestic water charges in Scotland were below the average of those in the privatised system in England and Wales.
However, accountants KPMG have called for "detailed consideration" to be given to altering the status of Scottish Water, claiming that turning it into a not-for-profit company could generate a £3bn windfall.
It also argued the move would provide "welcome protection" for jobs and services in other parts of the public sector.
Jenny Stewart, head of public sector at KPMG in Scotland, said the option could be one of the "easier" ones for politicians facing stark spending choices in the years ahead.
Her comments followed the publication of the review panel's 166-page report, which outlined options for public spending cuts, including cutting up to 60,000 jobs and subjecting all public services to scrutiny.
'Significant capital'
The report's authors said they were aware of "strongly held public views" that Scottish Water should not be privatised.
But they suggested alternative models could include turning the body into a public interest company.
This step, they said, should "permit the release of significant capital to the Scottish government for other projects while allowing the attraction of private investment and the return of any surplus to the public benefit".
Ms Stewart said turning Scottish Water into a not-for-profit company would allow it to continue to operate as it was doing already so there would be no adverse impact on jobs and services.
She added: "It is a simple change of ownership from Scottish ministers to members representing the Scottish community on a not-for-profit distributing basis."