Edinburgh film festival's Hannah McGill stands down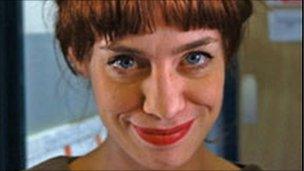 The artistic director of the Edinburgh International Film Festival has announced she is standing down.
Hannah McGill has been in charge of four festivals.
The former film critic oversaw its move from out of the August Edinburgh festival season to a stand-alone slot in June.
Film Festival chiefs said recruitment for her successor would begin soon. The next Edinburgh Film Festival will be held on 15 to 26 June 2011.
Ms McGill said: "I love EIFF and have been privileged to be a part of it.
"I'm very proud of what the team achieved during my time as artistic director, and I take away a great many happy memories.
"I wish the festival the very best for its next phase - and I look forward to being in the audience."
Award-winning films such as Control, Moon, Man on Wire and the Hurt Locker were all selected for the EIFF under Ms McGill's leadership.
She also screened Hollywood hits such as Wall:E and the UK premiere of Toy Story 3.
This year's festival saw the 1,500-seat Festival Theatre used for the first time as a new red carpet venue.
EIFF chairman Iain Smith said: "We are immensely sad to see Hannah go, but wish her the very best for her future career.
"She has been a huge asset to the festival and we thank her for all her hard work over what has been a significant four years for the festival."