Child torture accused Marinello dies awaiting trial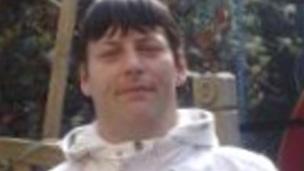 A man who tortured children and filmed the "interrogations" on a mobile phone has died while awaiting trial.
Gary Marinello, 32, was due to stand trial next month, but died of a drugs overdose on 26 June, the High Court in Edinburgh heard.
An accomplice, Elaine Robertson, admitted assaulting the two 11-year-old boys and a 12-year-old girl in an Edinburgh house.
The attacks took place between February 27 and 2 March last year.
The catalogue of torture which Marinello, formerly of Drumbryden Gardens, West Hailes, Edinburgh, is said to have carried out included trussing the children up, tying them to a radiator, a gate, and each other with belts, bandages and electric cable.
And he was said to have burned the girl's nose and threatened to burn her eyes out with a cigarette and drop a computer console on her head.
The youngsters were also punched, kicked and spat on and beaten with a shoe and put in a small cupboard overnight.
Advocate depute Joanna Cherry QC, prosecuting, told the court: "Marinello made mobile phone recordings of himself interrogating [one boy and girl] over the course of the weekend.
"These are now in the hands of the police."
Judge Lord Tyre heard the abuse came to light when the children failed to attend school.
Social workers were called in and noticed the youngsters had black eyes and other marks on their faces.
When questioned, they began to describe what had happened.
Robertson, 37, of Cupar, Fife, who also admitted charges of neglect and failing to get medical attention, told police she had seen Marinello tying up the children and admitted helping put them into the one metre square cupboard under the stairs, and pushing a bed against the door.
She will be sentenced later.