MSP Patrick Harvie in Windows woes Twitter rant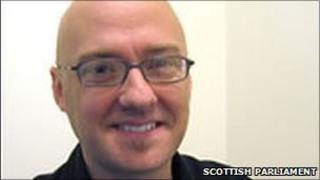 A new computer system at the Scottish Parliament has prompted a foul-mouthed outburst on Twitter by a senior MSP.
Scottish Green leader Patrick Harvie used an expletive in a tweet about the installation of Windows 7 at Holyrood.
His spokesman said he found the system slow, unjustified and extremely frustrating.
The Liberal Democrats said that while others might share his views, most people in the public eye keep their four-letter rages private.
Mr Harvie vented his frustration on the social networking website by writing: "Oh joy. Windows 7 has been installed at Holyrood." He used the expletive during the outburst.
Windows 7 creator Microsoft has reported increased profits of $4.52bn (£2.96bn), which it largely put down to strong demand for the operating system.
A Scottish Green Party spokesman, said: "Patrick has long been concerned about the cost associated with parliament's switch to Windows 7 when there are free and open source alternatives that would be much more appropriate, but the fact that the new system has proved so slow and unfit for purpose proved extremely frustrating.
"To take just one example, when he went to lunch Outlook would not open: it instead began "counting folders", and 40 minutes later it was still counting.
"Holyrood has today resounded with four-letter frustration as people have found each new flaw and inconvenience in this expensive and unjustified new system."
The incident is not the first time Mr Harvie's tweets have caused controversy.
The Glasgow MSP was criticised for posting updates during a dinner with the then Prime Minister Gordon Brown at his Fife home.