Deal struck over Alzheimer's disease research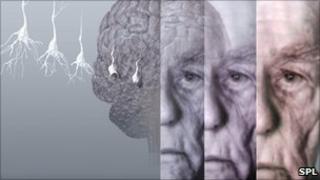 An Argyll company has signed a research deal with Dundee University in a bid to target Alzheimer's disease with drugs made from natural marine organisms.
Aquapharm Biodiscovery, based at Dunstaffnage near Oban, is to fund the research.
The joint bid hopes to find drugs that inhibit proteins in the brain that are associated with Alzheimer's.
Alzheimer's disease is the most common cause of dementia, affecting about 465,000 people in the UK.
Aquapharm will be working with Professor Daan van Aalten who is professor of biological chemistry at Dundee University.
The company will provide access to extracts from its culture collection of marine micro-organisms and the university will assist Aquapharm in its screening work.