Police complaints watchdog calls for change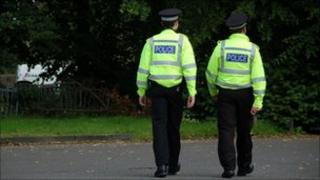 The man in charge of monitoring complaints about Scotland's police officers has called for a change in the way cases are dealt with.
Professor John McNeill said the focus should be on education and improvement in future, rather than blame.
The Police Complaints Commissioner's comments come as figures show an annual rise in the number of people unhappy at the way their complaints were handled.
The number of people asking him to review their complaints rose by 19%.
This brings the total number of cases Prof McNeill has been asked to look into to 133 for the year ending March 2010, his annual report revealed.
During the same period the commissioner wrote 69 reports relating to 362 complaints about the behaviour of police and quality of service received by members of the public.
He found that in two out of three cases, the complaints had been handled "reasonably" by police.
However, in his foreword to the report, Prof McNeill called for a fundamental shift in the way forces cope with complaints.
"One of the major pieces of work for next year will be the publication of Statutory Guidance to Scotland's police that will help to create a police complaints system that embraces learning rather than blame," he said.
'Want to help'
"I have laid out my stall and made it quite clear that I want to set standards for the way police handle complaints and, when something has gone wrong, I want to help the police learn lessons and improve the way they work.
Later in the foreword, he wrote: "As part of my stock take, I have considered my role in modernising police complaints handling, as called for by the justice secretary.
"In this vein, I am pleased that work is under way to establish the changes that could be made to create a police complaints system that embraces learning rather than blame."
Of the 133 cases the commissioner was asked to look into, 44 were for Strathclyde Police followed by 21 for Northern Constabulary.
A spokeswoman for the commissioner said: "This is because Strathclyde is the largest force by number of officers and the most densely populated."