Hospital infection rates down at Scottish hospitals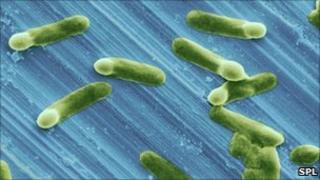 The number of people in hospital being diagnosed with MRSA and C.difficile in Scotland has fallen.
Rates are now at the lowest levels since monitoring began seven years ago.
Between April and June the number of people with C. difficile fell by more than a tenth compared to the previous three months, and there was a third less MRSA cases.
Health Secretary Nicola Sturgeon said despite the improvement there was no room from complacency.
She said: "I have made tackling hospital infections like C. diff and MRSA my top priority because I believe it's vital that we both reduce the misery caused by these infections and increase public confidence in our NHS."
The government said some of the initiatives which had been introduced to tackle healthcare-associated infections included independent, unannounced inspections, tripling funding to tackle the issue, hundreds more cleaning staff and revamping the senior charge nurse role.
Scottish Labour's health spokeswoman Jackie Baillie said she welcomed the fall in rates but warned that the progress should not be "put at risk by SNP cuts to nurses and cleaning staff".