Signed Logie Baird book donated to Edinburgh shop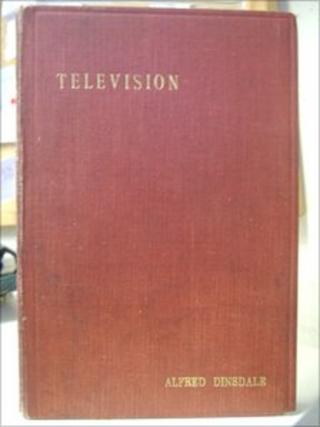 An Edinburgh charity shop has received an anonymous donation of the earliest book about television, signed by its inventor John Logie Baird.
The book, entitled Television and published in 1926, is expected to raise up to £1,000 when it is auctioned by Bonhams on 23 November.
It was found by an Oxfam volunteer at their store on Morningside Road.
The book tells the story of television up to 1926, ending with an explanation of Logie Baird's work and inventions.
The account includes the first public demonstrations of moving silhouettes which he gave at Selfridges in London in 1925.
It is unclear how Logie Baird's signature came to be in the book but experts believe it is likely it was the inventor's own personal copy.
Andy Crosby, manager of Oxfam's Morningside bookshop, said: "One of our volunteers found the book and when I saw the signature inside it, it was one of those moments where I had to check that my eyes weren't playing tricks on me.
"We thought at first it was just a regular sort of signed copy but when we took the book to Bonhams they said it was more likely to have belonged to Baird himself because of the location of the inscription, so that makes it a pretty special donation.
"I don't know whether the person who brought this book in was aware that there was a signature inside it, but I'd like to say a really big thank you to them for donating it to Oxfam."
Logie Baird died on 14 June 1946 in Bexhill-on-Sea in Sussex.