SNP falling short on PE targets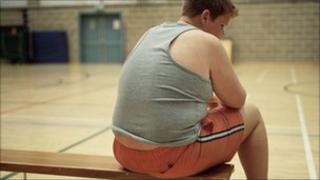 The Scottish government is still failing to meet a target to ensure all school children get two hours of physical education a week.
Children at 55% of primaries and S1 to S4 pupils at 23% of secondaries are getting their quota, new figures show.
Education Secretary Mike Russell said steady progress was being made.
The 2007 SNP manifesto pledged to "ensure that every pupil has two hours of quality PE each week, delivered by specialist PE teachers".
Drawing on figures released by the HMIE schools inspectorate, ministers said councils were delivering the entitlement to just 5% of primaries in 2004-05.
The two-hour target was originally set in 2004 by the last Labour-Lib Dem government, and should have been achieved by 2008.
A total of three out of Scotland's 32 councils - Dundee, East Renfrewshire and Perth and Kinross - are delivering two hours of PE in all primary schools, according to the figures.
'Lamentable failure'
Mr Russell said: "I am delighted to see our local authorities and schools making so much progress towards ensuring Scotland's school children can benefit from two hours of PE each week.
"Little progress had been made towards the target when this information was last collected in 2005, so to see 55% of primary schools delivering two hours is a huge improvement."
He added: "Secondary schools are also moving in the right direction, with 60% of secondaries now offering two full periods of PE."
The latest figures show an improvement from July 2010, when 35% of primary schools were hitting the target.
The whole issue of PE targets was branded a "lamentable failure" by the Scottish Parliament's health committee last year.
And in 2008, the SNP government was forced to clarify its approach to the pledge after the then schools minister Maureen Watt, who was later sacked, said two hours' activity per week could include non-curricular activities, such as walking to school.
Labour, the Tories and the Liberal Democrats accused the Scottish government of failing to treat the target seriously.