Scotland 'key' in European offshore energy grid plans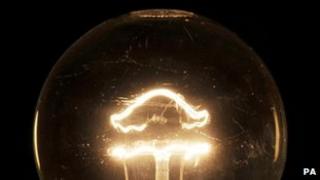 Scotland is among countries signed up to a project aimed at developing a grid system that could link up electricity networks across Europe.
Energy Minister Jim Mather said the offshore electricity grid could help export surplus electricity to Europe.
He said Scotland would play a "key role" in the North Sea project.
The UK, Ireland, Belgium, Denmark, France, Germany, Luxembourg, the Netherlands, Norway and Sweden have signed a memorandum of understanding.
Mr Mather said: "Scotland is playing a key role in the development and deployment of an interconnected offshore grid in the North Sea, recently highlighted as a European Union priority project.
"A North Sea grid will plug Scotland in to export even greater amounts of the clean, green energy which Scotland's natural resources can produce in abundance."