Former drugs agency boss Graeme Pearson in Holyrood bid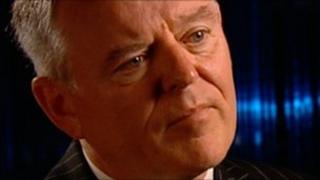 One of Scotland's former senior police officers is bidding to become a Labour MSP in next May's Holyrood election.
Graeme Pearson, former director of the Scottish Crime and Drug Enforcement Agency, is standing for the party on the South of Scotland regional list.
Mr Pearson, who ran the agency from 2004-07 is also a former deputy chief constable of Strathclyde Police.
Scots Labour leader Iain Gray said: "It is great that Graeme is on board and joining our team of Labour candidates."
Mr Pearson added: "The time has come for the Scottish Parliament to encourage a wider access for people from working life to enter the world of politics."