Scottish schools in Olympic twinning dream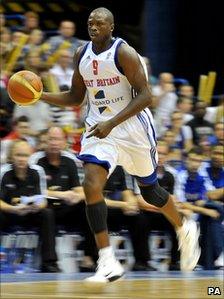 Four Scottish schools have been chosen to take part in a project twinning them with schools around the world in the run-up to the Olympics in 2012.
The scheme, run by the BBC and the British Council, will allow the schools to share creative projects centred on the games.
The Scots winners are in Shetland, East Kilbride, Stirling and Aberdeenshire.
They were among 45 UK schools chosen for the Olympic Dreams School Search project.
Winning schools have been partnered with schools attended by athletes from around the world who are part of the BBC's World Olympic Dreams project.
In Scotland, Baltasound Junior High in Shetland has been twinned with the former London school of NBA basketball star Luol Deng, while St Mary's Primary in Stirling has been teamed up with sprinter Merlyn Diamond's primary in Namibia.
Calderglen High in East Kilbride has been twinned with Merlyn Diamond's secondary school in Namibia, and Insch Primary in Aberdeenshire has been linked up with diver Wu Minxia's school in Shanghai, China.
Over the next two years the project will support teachers in developing school-to-school partnerships.
Every winning school has been invited to send a teacher to a special conference at the British Museum in London in January, when they will meet teachers from the athletes' schools to start their twinning project.
Working with the BBC World Class team, schools will be able to share and compare ideas and experiences online and, on occasion, in the BBC's World Olympic Dreams broadcasts.
The British Council - which connects classrooms in the UK with schools around the world - will support them to work with their twin schools and develop their partnerships throughout the lifetime of the project.
Related Internet Links
The BBC is not responsible for the content of external sites.