Historic abuse law 'inflexible', says Scottish minister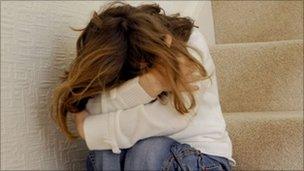 Current laws under which the victims of historic child abuse can achieve justice are outdated and inflexible, a Scottish minister has said.
Community safety minister Fergus Ewing told MSPs some radical thinking was needed to tackle the issue.
His comments came amid calls from abuse victim Chris Daly for a new national forum and compensation scheme.
Mr Ewing told Holyrood's petitions committee he hoped a pilot project and consultation would point the way ahead.
Mr Daly, who said he was beaten by nuns at Nazareth House in Aberdeen in the 1970s , said the "Time for All to be Heard" pilot, which spoke to abuse victims from only one organisation and was not seeking to hold anyone to account, must be expanded into a national forum.
Concerns under the current system include a time limit in which the adult survivors of child abuse have to bring a case.
Mr Ewing, who was questioned along with Health Minister Shona Robison and Children's Minister Adam Ingram, said the government was open to taking the issue forward, and said a consultation paper was imminent.
"I think there is a very strong view that the law is out of date, is inflexible and that more discretion should be permitted," he said.
Meanwhile, a government-launched pilot project on the issue is to report in the new year.
As many as 100 former residents at Scottish care organisation Quarriers were asked to relate their experiences to a panel of independent experts.
Quarriers, which looked after thousands of people, has acknowledged some children in its care were abused.
The Scottish government said the results of the pilot would provide recommendations on what should be provided on a national basis.
Currently, adult survivors of institutional child abuse seeking compensation have to raise a civil action in the courts or go to the Criminal Injuries Compensation Authority.
The Scottish government has already launched the organisation SurvivorScotland, which aims to raise awareness of childhood sexual abuse and its long-term consequences and improve services.
Related Internet Links
The BBC is not responsible for the content of external sites.