Rise in numbers of vacant homes in Scotland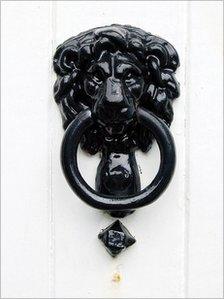 The number of empty homes in Scotland has risen to its highest level since 2003, according to a survey by the Bank of Scotland.
Its latest vacant property report records 106,239 properties in September 2009 compared with 106,312 in 2003.
The bank said in some areas with large numbers of empty homes property prices and earnings were low.
Shelter Scotland said vacant properties could potentially be used to help tackle homelessness.
Gordon MacRae, head of communications and policy, said the charity was supporting Scottish government efforts to open up disused homes to those in need of low-cost housing.
He said: "At a time when there is a shortage of funding for affordable homes and more people in need, local authorities need to use all means available to them and show innovation in encouraging owners to bring empty properties back into use.
"Whilst bringing good standard empty homes back into use can play its part, let's not forget there is a housing crisis in Scotland and that many more social homes need to be built."
The Western Isles with 1,876 empty homes, Argyll and Bute with 5,440 and Orkney with 909 were the three areas with the highest proportion of vacant homes in Scotland.
The lowest levels were recorded in North Lanarkshire with 2,809 vacant properties, East Renfrewshire with 709 and Midlothian with 734.
However, North Lanarkshire and Midlothian were among local authority areas to see the largest increases in vacant homes between 2008 and 2009.
On the Western Isles, 13.3% off all properties on the islands were vacant.
In the Scottish Borders the figure is 6.4% and Dumfries and Galloway 5.4%.
The proportion of all homes vacant in Dundee was 6.8%, Shetland 6.4%, 4.3% in Edinburgh, 4.2% in Stirling, 4% in Glasgow, 3.8% in Aberdeen and 2.5% in Falkirk.
The Bank of Scotland's definition for a vacant property is a second home and those empty because it is between a change of occupiers, undergoing renovation, in disrepair or awaiting demolition.
Scotland's 32 local authorities were surveyed and the report looked at both public and private properties.
Bank of Scotland housing economist, Suren Thiru, said: "It is clearly concerning that the number of vacant homes has increased for the second successive year following several years of decline.
"This is a trend that needs to be reversed, particularly within the context of Scotland's longer term housing needs.
"Areas with high levels of vacant properties are often areas with lower than average earnings and property values."
Western Isles council, Comhairle nan Eilean Siar, said it had signed up to the government's empty homes partnership.
A spokesman said: "However, the main issue facing the comhairle is that most of these homes are not available for use.
"A large number are houses that people do not want to rent out or sell as they are kept for family holidays/family use.
"In addition many of these houses are in a very poor state of repair and would require substantial investment to make them habitable."
Related Internet Links
The BBC is not responsible for the content of external sites.