Fergus Muirhead answers your consumer questions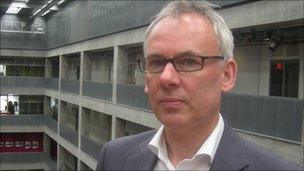 I'm Fergus Muirhead and I'm here to answer any questions you may have about any money or consumer issues.
I'll be dealing with a selection of your queries every other Wednesday on Scotland Live, on Reporting Scotland and here on the BBC Scotland news website.
Please drop me a line here at fergus@bbc.co.uk with your questions.