Turning off phone chargers 'a tiny gesture'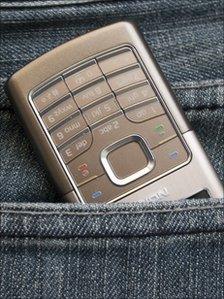 An adviser to the UK government has said the mantra of everyone "doing a little" to save energy was not enough to make a difference.
Prof David MacKay said people were being "duped" into believing actions such as remembering to turn off mobile phone chargers were sufficient.
His comments are carried in the latest edition of the Scottish Environment Protection Agency's magazine.
Prof MacKay advises the Department of Energy and Climate Change (DECC).
The University of Cambridge physics professor has written a book called Sustainable Energy - without the hot air.
It looks into energy consumption and production statistics and how they could be used to plan for a low-carbon future.
In the new edition of Sepa View, the professor said one of the aims of the book was to dispel myths surrounding consumption.
He told the magazine: "For example, 'leaving mobile phone chargers plugged in' is often held up as an example of a behavioural ecocrime, with people who switch their chargers off being praised for 'doing their bit'.
"The truth is that a typical mobile phone charger consumes just 0.01 kWh per day, exactly the same as the energy used by driving an average car for one second.
"I'm not saying that you shouldn't switch phone chargers off. But don't be duped by the mantra 'every little helps'. Obsessively switching off the phone-charger is like bailing the Titanic with a teaspoon."
Prof MacKay said people should continue turning chargers off when not in use but to be aware it was a "tiny gesture".
He said energy demand could be reduced significantly by electrifying transport and heating.
Related Internet Links
The BBC is not responsible for the content of external sites.