Scot 'among tourists killed' after Vietnam boat sinks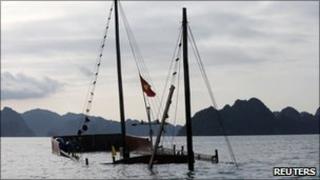 A Scottish tourist is believed to be among a group of 12 people who died when a boat sank at a beauty spot in Vietnam.
The official Vietnam News Agency named the Scottish victim as Stuart McCormick.
He is understood to have died in Halong Bay alongside a local guide and 10 other tourists from around the world.
The agency was reporting that 15 other people, including nine holidaymakers, were rescued.
The Foreign Office have not confirmed the claims.