Boundary Commission launches constituency review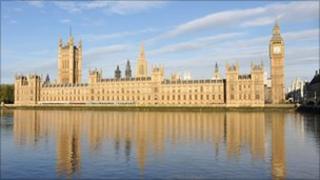 A major shake-up of MPs' constituencies is under way in Scotland.
The move follows new rules introduced by the UK government, which will cut the number of Westminster constituencies in Scotland from 59 to 52.
The Boundary Commission for Scotland, which is conducting the review, said widespread change was now necessary.
The number of constituencies in the UK is being cut from 650 to 600 in time for the next general election.
The Conservatives and Liberal Democrats both made promises in their manifestos to cut the number of seats at Westminster.
The changes, stemming from the Parliamentary Voting System and Constituencies Act 2011, mean constituency boundaries must be redrawn so that the number of electors is spread more evenly across parliamentary seats.
The government bill was steered through parliament by Liberal Democrat leader Nick Clegg who said it would mean "the value of your vote will no longer depend on where you live, and with fewer MPs the cost of politics will be cut".
Under the new rules, the average electorate per constituency in the UK has been set at 76,641, and each constituency must be within 5% of that quota.
As a result, the smallest permitted electorate is 72,810, while the largest is 80,473.
However, exceptions to these limits apply to Na h-Eileanan an Iar (the Western Isles), Orkney Islands and Shetland Islands council areas.
Exceptions can also be made for very sparsely populated areas if constituencies are larger than 12,000 sq km.
'Significant change'
Dr Hugh Buchanan, secretary to the Boundary Commission for Scotland, said the review would result in "significant change" for many constituencies.
He commented: "The new rules put great emphasis on equal electorates, and as a result there may be more constituencies crossing local authority boundaries.
"Consultation remains a central part of the review process, with updated processes for ensuring that the commission's proposals are fully available for comment by anyone with an interest."
Proposals will be published by the commission for public consultation towards the end of the year.
The body must make recommendations on new constituency boundaries to the Secretary of State for Scotland by 1 October 2013, in time for the next general election, which is expected in 2015.
Scottish Labour said the new rules were a "worst case scenario".
Shadow Scottish Secretary and Labour MP for Glasgow North, Ann McKechin, said: "The Lib Dems want to abolish up to seven parliamentary constituencies in Scotland - but have introduced special measures likely to protect the existing seats of Lib Dem MPs.
"Scotland's great cities like Glasgow, Edinburgh, Aberdeen and Dundee will see their voice in parliament reduced.
"Instead we will have totally new constituencies that are completely different from local authority boundaries and have no regard for local communities."
The SNP claimed the reforms were rushed and could lead to huge rural seats.