Wide-ranging probe to find Legionnaires source launched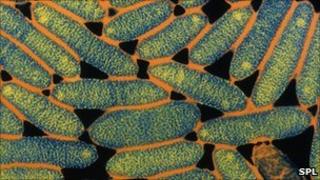 Officials from three health boards are working with Health Protection Scotland to establish where a patient contracted Legionnaires' disease.
The patient from North Lanarkshire is being treated at Aberdeen Royal Infirmary after becoming ill on a work trip to Shetland.
The patient had stayed a night in Aberdeen on the way to Shetland.
NHS Lanarkshire, which is leading the investigation, said it was looking at a number of possible sources.
The health board is working with North Lanarkshire Council, NHS Grampian, NHS Shetland and Health Protection Scotland to investigate the possible source of the infection.
Dr David Cromie, consultant in public health medicine at NHS Lanarkshire, said: "We are currently carrying out an investigation to identify the source of the Legionella infection.
"Often with single cases of Legionella, it can be difficult to positively identify the source of the bacteria, however we are currently investigating a number of possible sources, although to date no source of infection has been identified.
"You cannot catch Legionnaires' disease from an infected person as it does not spread from person to person. Most people exposed to Legionella do not become ill.
"People catch Legionnaires' disease by inhaling small droplets of water suspended in the air, which contain the bacteria. You cannot catch Legionnaires' disease from drinking water."