Patients 'willing to travel' for specialist healthcare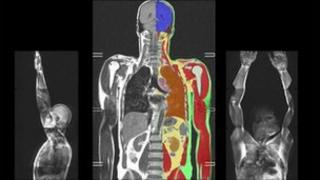 The majority of patients in Scotland would travel further to receive specialist healthcare treatments, a survey has suggested.
The YouGov study for the Royal College of Nursing Scotland asked about complex surgery or cutting-edge treatments.
It found 75% of people supported the creation of specialist health centres, even if they had to travel further, if it freed up money for local services.
The RCN Scotland survey questioned a total of 1,096 people.
The organisation said its findings suggested the public was far more willing to consider radical suggestions for improving services to save money than politicians had been prepared to consider.
Theresa Fyffe, RCN Scotland director, said: "Examples of providing services differently are the Golden Jubilee Hospital and the Beatson West of Scotland Cancer Centre. These specialist centres make a hugely positive difference to care for patients across Scotland.
"The time has come for politicians to stop hiding behind pledges to 'protect' NHS funding and make clear how they are going to meet rising demand with less money.
"If the public can be convinced that the creation of centralised specialist services would improve quality and free up money to be invested in local healthcare, the vast majority would support such a move."