Police watchdog calls for new prisoner guidelines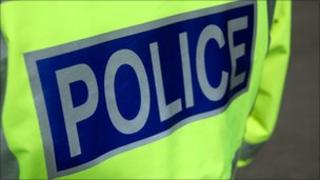 Scotland's independent police watchdog has called for new guidelines on the treatment of vulnerable prisoners.
It follows an investigation into an incident in which officers from Dumfries and Galloway Constabulary forcibly removed the clothing of a woman being held in custody.
Police Complaints Commissioner for Scotland Professor John McNeil found the officers acted in good faith.
But he said the case showed a lack of a clear policy towards such incidents.
He called for the police and the Association of Chief Police Officers in Scotland (Acpos) to draw up guidance on when it was appropriate to order the full removal of a prisoner's clothing.
The call followed two complaints by a woman who was arrested for breach of the peace.
She claimed that the police were heavy-handed in their dealings with her and that her clothing was forcibly removed by female officers, assisted by male colleagues.
'Highly irregular'
Lawyers acting for the woman described the forcible removal of her clothes as "highly irregular".
The commissioner referred to CCTV footage which showed that while in police custody, the woman acted in an "aggressive and unco-operative manner", struck her head and other parts of her body against various objects in a way that posed a risk to her own safety.
He said in his view there were alternatives available to the police short of involving male officers in the removal of the woman's clothing, such as placing the woman in an observation cell and subjecting her to constant observation.
Prof McNeil accepted the measures adopted at the time by the officers were taken in good faith but said the incident highlighted deficiencies in the force's own standard operating procedures and a lack of formal training for those performing the role of duty custody officer.
He continued: "This case highlights the dilemma faced by officers when there is no clear guidance available on what to do in certain situations, in this case when it is appropriate to order the removal of a prisoner's clothing by force.
"In the absence of guidance there is a risk that such decisions will be made on a purely arbitrary basis and that is why I am recommending that Dumfries and Galloway Constabulary, in conjunction with Acpos, introduce guidance as to the circumstances in which it may be appropriate to order the full removal of a prisoner's clothes."
Police apology
In another report published this month, Prof McNeil has asked Strathclyde Police to apologise to a woman for forcing entry to her home when looking for her son following a "curfew recall notice" issued by the Scottish Prison Service.
Although not part of the complaint reviewed by the commissioner, Prof McNeil noted in his report that Strathclyde Police had breached its own standard operating procedures, which stated there was "no power to force entry to any premises following the revocation of the home detention curfew".
This month the Commissioner published reports on 35 individual complaints involving forces in Dumfries and Galloway, Fife, Northern, Strathclyde, Lothian and Borders and British Transport Police.
He found that in 20 instances the police had not handled the complaint reasonably and in the majority of these cases the police had had to take action to remedy their shortcomings.
In others they were asked to apologise to individuals where their investigation had fallen short.