Scottish airports resume flights after ash disperses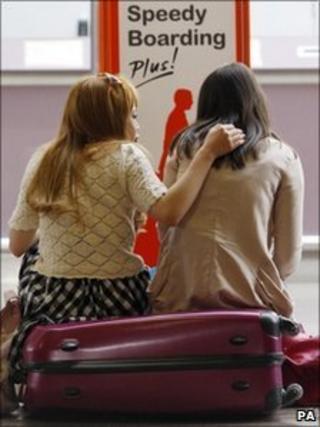 Scottish flights are returning to normal service after a cloud of ash from an Icelandic volcano caused a day of disruption.
Airports warned there would be some delays due to knock-on effects of cancelled services, which affected thousands of passengers on Tuesday.
UK air traffic control firm Nats said volcanic ash in Scotland's airspace was expected to have dispersed overnight.
The Met Office said ash might return to affect much of the country on Friday.
The ash, coming from the Grimsvotn volcano eruption, resulted in about 500 flights being cancelled across Europe after parts of British airspace were closed.
The Red Cross confirmed that a team of volunteers had helped stranded passengers.
About 70 passengers spent the night at Edinburgh Airport.
A spokesman said it was hoping the airport's backlog of flights would be cleared fairly quickly.
Glasgow Airport said it was planning for a normal service but there would could be some delays as things settled down.
Highlands and Islands Airports and Prestwick Airport also resumed services after being given the all clear.
Aberdeen Airport resumed flights on Tuesday afternoon but it warned that knock-on delays could be expected.
Passengers were still being advised to check with their airlines in case of delays.
In its most recent update, a statement on the Nats website read: "Latest information from the Met Office shows that following the recent eruption of Grimsvotn in Iceland, no volcanic ash is currently predicted in airspace over the UK from 0100 UK time on Wednesday May 25."
The Foreign Office is advising passengers to remain in regular contact with their travel agent or airline for the latest news on the status of flights and bookings.