Malcolm Chisholm quits Labour's front bench team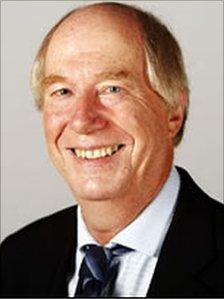 The Scottish Labour party's education spokesman, Malcolm Chisholm, has decided to stand down after just over a week in the post.
He said he reconsidered his position after failing to be appointed by his party as convener of Holyrood's health committee.
Mr Chisholm will now return to the backbenches and Ken Macintosh will take over the education portfolio.
Patricia Ferguson will join the front bench team as culture spokesperson.
A Labour spokesman said: "Iain Gray asked Malcolm Chisholm to use his experience and ability in the shadow cabinet and he had agreed to do so.
"He has since reconsidered and changed his mind.
"Ken Macintosh will take over the education portfolio while Patricia Ferguson brings her former ministerial experience to bear on culture."
Mr Chisholm, who won Labour's only constituency seat in the Lothians at the recent Scottish election with a 595 majority, has stepped down from other high-profile positions in the party.
He resigned as former First Minister Jack McConnell's communities minister in the last Labour-Liberal Democrat Scottish Executive after rebelling against the party line on replacing the Trident nuclear missile system.
He was the first minister to resign from Tony Blair's government, standing down because of cuts to benefits for single parents.
In 2009 Mr Chisholm was the only Labour MSP to vote with the SNP Scottish government in endorsing the decision to free the Lockerbie bomber on compassionate grounds.
He also broke ranks to back the SNP government's plans for minimum alcohol pricing last year.