Ofgem to probe Scottish Power price rise promotion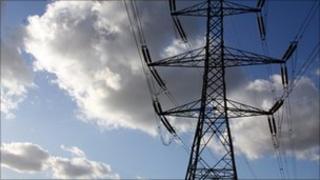 Energy watchdog Ofgem has launched an inquiry into a "potentially misleading" offer promoted by Scottish Power after it announced 19% price rises.
The firm had guaranteed prices would remain a minimum of 1% per year below its standard monthly direct debit prices until 30 September, 2012.
But Ofgem insisted the small print did not match up to the promise.
Scottish Power said: "We believe that all figures that have been quoted by us are accurate."
The regulator said it also wanted to press ahead with radical market reforms and force the so-called "big six" energy suppliers to simplify tariffs.
British Gas, Npower, E.ON Energy, EDF Energy, Scottish Power and Scottish and Southern Energy have all signed up to the reform process.
Ofgem said it would be using its consumer protection powers to investigate the promotional offer which was announced by Scottish Power when it revealed it would be putting up prices in August.
The watchdog outlined that the investigation would focus on the claim of £459 savings from the Direct October 2012 offer.
The increases, which will see the cost of gas go up by 19% and the cost of electricity by 10%, will affect some 2.4 million householders in the UK.
Scottish Power had blamed a 30% rise in wholesale gas costs for the increases.
In response to the launch of the inquiry, the utility company said: "We agree that information about all energy tariffs across the market should be as clear as possible and we will fully co-operate with the Ofgem investigation.
"The tariff in question was a very limited offer with considerably discounted prices, which is now fully subscribed.
"However, there are a number of similar products still available on the market from competitors. We believe that all figures that have been quoted by us are accurate. "
Consumer Focus said it welcomed Ofgem's announcement and added that the utilities market needed to change.
The body's chief executive, Mike O'Connor, said: "The fact that Scottish Power was trying to push a dubious product to cover for their price rise shows just how far the penny needs to drop.
"Energy suppliers have been in denial about their poor reputation, about the health of the market and about the scale of changes needed to put it right. This market needs to change.
"Ofgem has taken another step today and we welcome it."
Meanwhile it was confirmed the six energy suppliers will be questioned by the Scottish Parliament's economy committee next week.
Committee convener and Tory MSP Gavin Brown said he wanted to hear the justification for price rises, adding: "It is important the committee is convinced that the suppliers and the regulator are doing all that they can to minimise the impact of these price rises on low income families and not to prejudice a return to economic growth."