Call for counsellors in all Scottish schools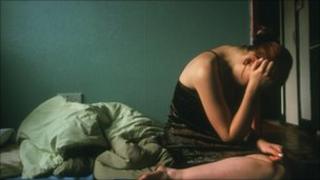 Scotland is failing young people by not providing counsellors in all secondary schools, the British Association for Counselling and Psychotherapy (BACP) has claimed.
Counsellors are available in schools in Wales and Northern Ireland but only four councils in Scotland have them.
In 2005 a Scottish government report called for counselling to be available to all children.
The association said half of all mental health problems start by the age of 14.
More than one in ten 15 and 16-year-olds self harm.
BACP called for the Scottish government to copy Wales and Northern Ireland and ring fence funding for counselling, which they believe will also help to cut truancy rates, crime, teenage pregnancy and suicides.
Local services
The local authorities which have provided counsellors in schools are North and South Lanarkshire, East Renfrewshire and West Dunbartonshire.
And NHS Greater Glasgow and Clyde has made a commitment to roll it out to all secondaries in Glasgow but has not yet implemented that promise.
Responding to the BACP report, a Scottish government spokesman said: "We are committed to improving the quality of treatment for mental illness in children and young people.
"We have given £6.5m to NHS boards to enable them to increase the number of psychologists working (in this area) over three years to 2012.
"It is however for education authorities, NHS boards and their partners to agree on types of local services provided, based on the needs of local children and young people."