Scottish councils demand debate on national police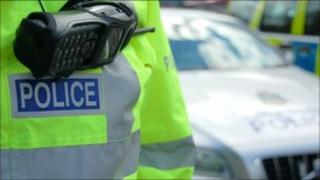 Scottish local authorities have accused the government of stifling debate on the future of the country's eight police forces.
The Convention of Scottish Local Authorities (Cosla) said the government has declined to attend a major conference on the subject.
Cosla has been resisting attempts to create a single, national force.
The government said it has already consulted widely and will bring forward legislation after the summer.
Cosla, which has opposed centralisation of the police force, has been preparing for a conference on the options for policing in Scotland.
The government has decided not to send a representative.
The councils have said this shows the government unwilling to engage in discussion over its plans.
A Scottish government spokesman said: "The status quo cannot continue. In the face of Westminster budget cuts, reform is vital to protect and improve local services.
"We have already consulted widely on the case for change and the justice secretary is travelling across the country this summer, talking to police and others about the best way forward."