Police chief calls wants single force by Glasgow 2014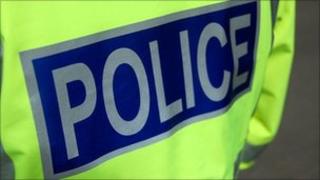 The president of the Association of Chief Police Officers in Scotland (Acpos) would want a proposed single police force in place by 2014.
Glasgow is due to host the Commonwealth Games that year.
Central Scotland chief constable Kevin Smith also indicated that Acpos would "not be required" should government plans for a single force be approved.
And Mr Smith insisted that a countrywide force would not result in a lack of local policing.
Speaking at a conference at the Scottish Police College in Fife, he said: "I served for 31 years in Strathclyde.
"Strathclyde Police still delivers local policing in small towns, villages and islands. Just because you're a big organisation does not mean you can't deliver local policing.
Mr Smith added: "I think the one thing that is clear is that there will be one chief, there's not going to be eight chiefs.
"Chiefs will either naturally retire at the end of their contracts, or one would imagine some may go for the job as the new chief of the single force, or one of the other jobs within the service.
"While the number of chiefs will be reduced, there will still be the need for an organisation of over 20,000 people. There will be a need for a robust command structure.
"In 2014 we have the Commonwealth Games, we will want absolutely to be ready, match fit and providing the policing and security for that."
The proposed changes would see Scotland's eight police forces merged, creating the second largest force in the UK behind the Metropolitan Police in London.
The Scottish Police Services Agency and the Scottish Crime and Drugs Enforcement Agency, which employ more than 1,600 staff, will also be merged into the new single force.
The chairman of the Scottish Police Federation (SPF), Les Gray, said: "Now that the future shape of policing in Scotland has been decided, the federation will work with the government, the parliament and other interested parties to ensure the new system works for the people of Scotland and the police.
"The SPF will work tirelessly to make sure that concerns raised by the public and the police are properly dealt with.
"We will ensure that local accountability remains and that the operational independence of the single police force is protected."