Energy firms urged over surcharge for cheque users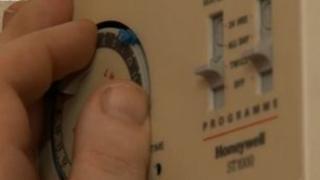 Customers who pay their energy bills by cheque are being charged almost £100 a year more than those who use direct debit, according to new research.
Which? Money based its findings on the standard annual dual-fuel tariffs of energy companies British Gas, EDF, E.on, Npower, Scottish Power and SSE.
It suggested those paying by quarterly cash and cheque paid an average of £98.60 more over the course of a year.
Which? said utility companies should give all customers a fair deal.
Which? researcher Alex Kouzarides commented: "While it may suit the energy suppliers to manage direct debit accounts, many people still prefer more traditional methods or simply have no choice in their circumstances.
"It's vital that utilities companies develop fair and inclusive systems that ensure all consumers are given a fair deal."
E.on and other suppliers have pointed out that customers benefit from a prompt payment discount if they pay quickly.
Regulator Ofgem told the BBC if it saw evidence of unjustified differences between tariffs, it would take action against the companies responsible.