College lecturers at James Watt and Carnegie to strike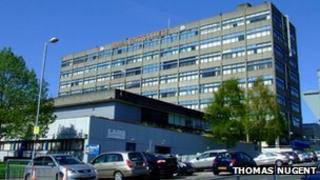 Lecturers from two further education colleges are to strike in disputes over their terms and conditions of employment.
Staff at James Watt College in Greenock are striking on Wednesday with a further 32 days planned for next year.
Prison education lecturers at Carnegie College, Dunfermline, will be on strike on 11 January with another 31 days planned.
They have already staged a day of strike action on 8 December.
The James Watt lecturers are striking over claims the college has breached a no redundancy agreement and plans to cut senior lecturer jobs.
The Carnegie College lecturers, who are responsible for delivering prison education at seven jails across Scotland, are striking in a dispute over the use of unqualified staff in prisons.