EIS warns over school psychologists training cuts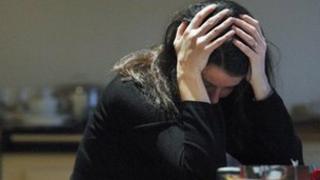 Scotland's biggest teaching union has warned that cuts to the training of educational psychologists will damage support for vulnerable young people.
The Educational Institute of Scotland (EIS) said it would affect work to address pupils' challenging behaviour.
It has called on Education Secretary Mike Russell to continue funding post-graduate training.
Mr Russell said there would still be educational psychologists entering the system for the next two years.
He added that in that time the Scottish government would be looking for a "sustainable approach".
EIS assistant secretary Drew Morrice said: "The decision to axe funding for the professional training of educational psychologists is short-sighted, and will have a serious impact on the future recruitment of quality professionals into the Educational Psychology Service.
"The EIS would urge the Scottish government to think again on the funding of this vital professional training for educational psychologists."
He added: "We owe it to pupils across Scotland, particularly those young people from vulnerable or challenging backgrounds, to ensure that appropriate support is universally available from qualified educational psychologists where it is needed.
"This is not an area where the Scottish government can adopt a penny-pinching attitude, as taking a cost-cutting approach now will only create a far larger - and far more expensive - problem for Scotland in the future."
'Tough choices'
Mr Russell said: "I fully recognise the contribution that educational psychologists make in supporting children and young people to achieve their full potential and our long-standing commitment to funding educational psychology training reflects this.
"However, the funding provided was introduced in response to a staffing shortage in that sector and there is now a need to ensure a consistent approach to funding of postgraduate training."
He added: "This decision reflects the tough choices that we have had to make to prioritise spending.
"Those students who are currently in training will not be affected, this means that there will be new educational psychologists entering the system for the next two years. We will use this time to work to ensure a sustainable approach going forward."