Sir Bill's oily bonus comes unstuck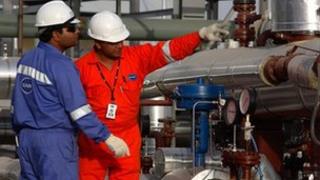 Not many will shed a tear for Sir Bill Gammell's financial plight, but the Cairn Energy chairman gets today's nae luck award for the timing of his proposed pay-out.
A few weeks ago, before banker bonuses came back into the crosshairs of political, media and public fury, he might have secured his bonus payment without too much trouble.
But instead, an award of £3.5m for seeing through the sale of a controlling stake of Cairn's Indian subsidiary to metals company Vedanta, has come embarrassingly unstuck.
And with business secretary Vince Cable proposing a tougher environment for the independent directors' remuneration committee, Sir Bill has become - if only briefly - a poster boy for supercharged and apparently excessive executive pay.
Top gearing
I say the excess is 'apparent' to most of us who count our pay in multiples somewhat below the millions.
But if the new regime is intended to link pay more closely to success - and to failure - you could argue that Sir Bill Gammell deserves rather more than £3.5m - £2.5m in shares at current value, becoming available to him in three years' time, plus £1m to be paid to a charity of the chairman's choice.
After all, investors will vote next week to pay themselves £2.2bn from the profits on the company's Indian disposal. Anything under £5m - less than quarter of one per cent - seems merely pocket change by comparison.
However, institutional investors' advisers on executive pay don't see things that way. PIRC, which stands for Pensions and Investors Research Consultants, advised investors to vote against Sir Bill's pay-out.
Deal or no deal
Its reasoning is three-fold. One is that the transition from chief executive to chairman was not good corporate practice. Even less so if it comes with a £1.4m one-off payment.
Number two, the award is worth more than 400% of Sir Bill Gammell's basic pay, and guidelines on good corporate behaviour say that gearing is far too high as an incentive.
It's odd, by the way, to describe something as an incentive when it post-dates the deal.
And the third argument is that executives should not be rewarded for doing deals, however complex or big. If you pay them on that basis, goes the argument, executives will respond by doing more deals, and possibly deals that are not in the interest of the company's long-term health or the shareholders' value.
Nor can you tell at this stage if the sale of the controlling stake in Cairn Energy was a good one. It's undoubtedly very big, and fits with the company strategy of getting out to slim down and start the exploration process again.
But what if Cairn India - now 22% owned by Cairn Energy in Edinburgh, but that is expected to decline as it sheds more shares - finds another gigantic oil field, say, off Sri Lanka where the prospects look quite good? A big pay-out now may not look so well deserved in future, if the sale was called far below the bottom of the Cairn India share price.
Pay day
So Sir Bill, as chairman, has to get his remuneration committee to go and speak to shareholders to find a better solution. In the most recent count, that was primarily institutional investors BlackRock and HSBC Global Asset Management, each on 9%, and Capital Group, Legal & General, MFS, Walter Scott and Scottish Widows, each with between 4% and 5%.
Meanwhile, the most recent figures suggest the chairman's sitting on a shareholding worth more than £8m, from which his share of next week's one-off pay-out could be, on a very rough calculation, more than £5m.
So after a bad day at the Cairn Energy office, that's not so bad, after all.