Selling Edinburgh's capital asset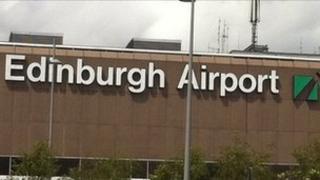 The sale of Edinburgh Airport has been delayed, but only briefly. And it now looks like a choice between two big international infrastructure investment funds.
Long gone were the hopes of a Scottish-led buy-out for this key element of the Scottish economy.
This is a low-risk, cash-generating asset that is attractive to international capital - not least because Edinburgh's brand itself is that of an international capital.
But before bids are submitted, by a new deadline now understood to be next Tuesday, there's still mischief to be made by Ryanair.
It's noising up the current owners, BAA, about the next contract on landing fees. On Thursday, it's entertaining the media to more threats of cuts, raising the spectre of cancelled routes if it doesn't get its way.
Last time, mind you, it announced cancellations of services that hadn't actually started, with implausible estimates of job losses.
Chief executive Michael O'Leary only has a short time before the final bids are in, after which the airline's leverage on reducing prices is sharply reduced.
Bottleneck
In any case, the next owner has to balance whether it wants to keep Ryanair sweet and cheap, when it currently represents a fifth of Edinburgh's passengers, or if it wants to keep prices up, with Edinburgh as a premium air hub, as a means of getting the best return on the £500m-plus investment.
Going down the cheap runway is where Prestwick Airport went, almost entirely dependent on Ryanair for passenger traffic, and consequently now being sold by its Kiwi owners.
It won't help BAA to maximise the price for Edinburgh as it reports another decline in passenger numbers this week.
Aberdeen's numbers are on the way up, helped by its buoyant hydrocarbon economy, and Glasgow is looking a bit healthier after a particularly tough downturn.
It won't help any more to report that Stansted is also losing passengers while others rise, only weeks before that London airport is also put on the auction block.
It helps even less to be criticised by MPs on Wednesday over BAA's preparations for the rush of Olympic traffic at Heathrow.
That doesn't only risk long queues at border controls. It also means a bottleneck for onward travel to other UK airports.
The UK Government is looking again at the pressure to increase capacity in England's south-east.
Handling baggage
To recap, the Edinburgh Airport sale has been required by the Competition Commission.
It found that BAA's dominance of the London and central Scotland airport market is bad for consumer choice. The company has disagreed, of course, but unsuccessfully.
It has one last hope of blocking the Stansted sale, which is why it moved the schedule for the Scottish sale ahead of the London one - choosing to divest Edinburgh rather than Glasgow Airport because the capital one is easier to market.
That said, it's down to only two bidders. One is Global Infrastructure Partnership (GIP), which runs Gatwick with a 42% share, and controls London City airport with 75%.
Since buying these, it's sold stakes to investors in Abu Dhabi, Korea and California. It's also set about improving the passenger experience at Gatwick, speeding up queues.
Perhaps its most innovative move has been publication of a league table of airlines' baggage handling speeds at the south-west London airport, which has sparked much improved turnaround by the airlines' ground handling teams.
BAA isn't saying much about the sale, and the bidders aren't allowed to either.
But looking at past behaviour, it seems GIP gets in and out of its investment in only seven years or so, reckoning it can extract better performance in that time, and then selling up to move on to new opportunities for generating asset value.
Long-haul
That seems to be one of the contrasts with JP Morgan Asset Management, the other bidder, leading a consortium that also includes a US pension fund and a South Korean airport operator.
The latter is being seen as a commitment to long-haul routes, as Edinburgh enviously eyes the expanding Emirates service between Glasgow and Dubai.
JP Morgan can boast of having roots already planted in the Scottish economy, as a major financial services employer in both Edinburgh and Glasgow.
Its asset management arm is a distinct part of the US-based business, handling billions of dollars of investor funds.
These have already been ploughed into Zephyr, which has five large onshore wind farms in Scotland.
Its two Queensland airports are now being run, coincidentally, by Kevin Brown, former boss at Edinburgh Airport, though he's not expected to return from Australia if the JP Morgan consortium wins.
Weaker choice
I'm told the JP Morgan approach is more likely to be long-term than could be expected from GIP.
The difference between the two may also be a question of speed at which they implement the Edinburgh Airport growth plan. Neither is expected to change it much - only to choose how fast to implement it.
But the crucial difference between the two bidders is most likely to be price. Put simply, BAA will want the most cash it can raise.
But the complication is that the Heathrow-based airport operator also has a commercial interest in choosing the buyer for Edinburgh that will compete least effectively with BAA's retained interest in Glasgow and Aberdeen airports.
To avoid it choosing the weaker competitor, the Competition Commission has put an independent overseer into the process.
That process is expected to move quite swiftly once a preferred bidder has been chosen.
Although reluctant to sell, BAA wants to get the Edinburgh sale out the way before it starts the more difficult matter of selling Stansted.