Creative Scotland arts funding shake-up sparks concerns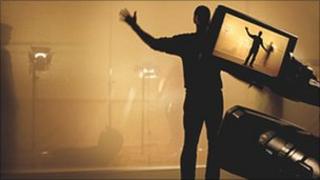 Arts organisations have voiced concerns about their future after a funding shake-up at Creative Scotland.
Nearly 50 theatre companies and art galleries will lose their regular funding and will have to apply for funds on a project-by-project basis.
Creative Scotland said the changes were due to a £2m drop in their own funding, as well as a boost in lottery funds.
Lottery funding is governed by strict rules and is usually offered only to individual projects.
The changes will come into effect from April 2013.
The companies affected were informed of the changes by letter on 16 May and will be offered one-to-one meetings with Creative Scotland to discuss their future funding arrangements.
Creative Scotland said that moving companies from the previous system - known as flexible funding - on to project-based investments would continue to allow companies to plan for major projects.
They said an individual project could be classified as an entire season for a theatre company, or a full exhibition for an art gallery. Theatre companies will not be expected to apply for funding for an individual play, for example.
However, arts organisations are still concerned about the changes.
The organisers of the Sound festival in the north east said they were left "bewildered" by the decision.
They said they planned the festival several years ahead, and that it would be "extremely difficult" if they could not pin down funding for several years at a time.
Vanishing Point theatre - which is planning several international collaborations this year - said its future programme would be left "constrained and compromised" if it could not apply for funding over a number of years.
The theatre company said its financial viability could be seriously undermined by the changes because it relied upon the level of security which was brought by flexible funding.