Fraud investigation uncovers £20m public sector fraud and error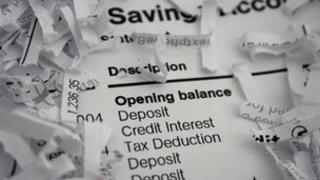 Nearly £20m of fraudulent or incorrect payments were made by the public sector in 2010 and 2011, according to an investigation by Audit Scotland.
The organisation said it had uncovered 318 cases of housing benefit fraud and 184 instances where deceased pensioners were still receiving a state pension.
Also identified were 45 cases of alleged fraud.
The National Fraud Initiative (NFI) collected data from 81 public bodies for the study.
They compared details held on deceased persons, public-sector employees, pensioners and benefit applicants to see if they matched entitlements.
Also scrutinised were council tax records, failed asylum-seekers, disabled parking permits and students to identify inconsistencies that might suggest fraud or error.
Cases were then followed up to stop over-payments and to recover money where possible.
The largest individual case of fraud, involving benefit claims, is estimated at almost £600,000.
An investigation found that a claimant had a licence for a pub and was claiming incapacity benefit on the basis of being unfit for work.
'Genuine mistakes'
The claimant had a spouse who was also a personal licence holder and had used the claimant's address on licence applications and had previously claimed housing benefits.
They were reported to the procurator fiscal with six potential benefit frauds, totalling more than £50,000.
A further charge linked to the licensed premises was also reported, estimated at £536,995.
Robert Black, auditor general for Scotland, said: "Most people are honest and behave with integrity.
"Some do make genuine mistakes but there is a small number who set out to cheat the public sector.
"Our successful National Fraud Initiative should be a deterrent. This is the fourth time the initiative has been carried out in Scotland.
"It has had results worth almost £20m of public money and the cumulative results of the NFI for Scotland since it was first introduced are now at £78m."