Scotland's economy 'improves slightly'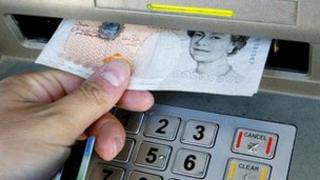 Scotland's economy has improved slightly but shows signs of stagnating, according to a survey carried out by a bank.
Lloyds TSB said a third of businesses reported experiencing a fall in turnover, compared with 32% experiencing growth.
The net balance of -1% for the three months ending in May was an improvement on the -6% in the previous quarter.
But it is down from the 2% positive difference at the same time last year.
Donald MacRae, chief economist at the bank, said: "This latest business monitor suggests the Scottish economy continues to stagnate and is struggling to maintain a limited degree of growth momentum in the face of a global slowdown.
"However, there is no definite sign of a relapse into a double dip but a suggestion of continuing slow recovery with low growth.
"Business confidence has not fallen further but remains at a low level. A return to more vigorous growth in the Scottish economy awaits an increase in confidence in both consumers and businesses."
This largely depended upon evidence of convincing policy initiatives to foster growth in both the eurozone and the UK, he added.
Export activity
Service businesses ended the quarter at -5%, an improvement on -11% in the previous three months.
And export activity finished with a positive 9% difference, described as a significant improvement on the previous -4%.
Expectations for export activity in the next six months to end November this year improved marginally, with a net balance of 5% compared with 4% in the previous quarter.
An assessment of immediate prospects for firms in the next six months improved dramatically, according to the bank.