Scots Health committee calls for patients to have care budget control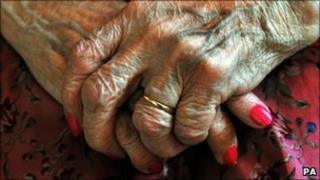 People should be given control over their own care budget, according to Holyrood's health committee.
Their report into the Social Care Bill proposes the introduction of a direct payment to fund alternatives to council run care, known as self-directed care.
The Scottish Government said it would provide £23m across three years to local councils to implement the bill.
But council umbrella body Cosla said implementing the bill could cost between £50m-£90m over three years.
Cosla said the £90m was based on median estimates from councils, but Duncan McNeil MSP, convener of the committee, said that figure had not been substantiated.
He said: "Our committee supports the principle that people should have the choice as to how their social care is provided. However, this legislation requires fundamental changes within local authorities to deliver this.
"Our committee is calling for confirmation from the Scottish government that sufficient funding will be in place.
"However, it is completely unacceptable that the committee has not been able to determine if the funding gap identified by Cosla is real or imaginary.
"It is vital for witnesses to be able to substantiate assertions made in evidence to this parliament."
Debated further
Whilst current legislation does not prevent self-directed support being offered already, the bill would place a specific duty on local authorities to provide it.
In 2010-11, England had an uptake of direct payments of 23.9 per 10,000 population, while Scotland had just 8.4 on average.
The Scottish Borders had the highest rate of take-up at 25.8 per 10,000, but nineteen local authorities have a rate lower than the Scottish average.
The Social Care (Self-directed Support) (Scotland) Bill will be debated further in the Scottish parliament later this year.