Union launches campaign over compensation scheme cuts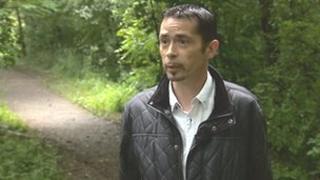 The shopworkers' union, Usdaw, has launched a campaign highlighting the effects of proposals to change the way criminal injuries compensation is paid.
The Criminal Injuries Compensation Scheme, (CICS), funded by the UK government, allows blameless victims of violent crime to get a financial award.
Under new plans, minor injuries would not be compensated, nor would criminals with unspent serious convictions.
Usdaw said the plans would almost halve the number of people able to claim.
There are currently 24 categories of injury for which compensation can be received under CICS. They range from minor sprains and fractures with recovery lasting up to 13 weeks to total paralysis.
Awards range from £1,000 to £500,000 in special circumstances.
The scheme costs about £200m a year, and the UK Ministry of Justice said its proposals would save between £35m and £45m.
But it said it will generate an additional £50m by recovering money from offenders through the Victim Surcharge.
Usdaw said more than 17,000 victims of violent crime would lose out, with a further 12,000 victims of more serious injuries facing reductions in compensation of up to 60%.
It said only 6,000 victims would have payments protected when the new scheme comes into force on 30 September.
In Scotland, it said 1,400 victims would lose all compensation for injuries such as broken ribs or a dislocated jaw, while a further 1,000 would see their compensation reduced even if they had suffered minor brain damage.
Usdaw said it had taken up the campaign because most shopworkers would be disproportionately affected by having to take time off work because of an injury and its effects.
'Particularly vulnerable'
The union's general secretary, John Hannett, said: "Most Usdaw members are shopworkers and unfortunately, like many public facing workers, they are particularly vulnerable to the risk of criminal assault.
"In addition, they work in a lower paid sector and a sector where company sick pay schemes can be very poor - particularly in non-union workplaces."
He said this meant people forced to take time off work as the result of a criminal assault faced loss of income, with some tipped into severe financial trouble.
"Despite promises to the contrary, the government is once again making the most vulnerable pay for their failing attempts to reduce the deficit. These cuts are truly a case of adding insult to injury," he said.
Customer services advisor Frankie King agreed. He was attacked on a woodland path on his way to work in a large supermarket on the southside of Glasgow, and sustained cuts to his arm and face.
'Separate Scottish scheme'
He was off work for almost a year and said he is still nervous about going out of the house alone.
The £2,500 he received in compensation would be reduced to £1,000 under the government's proposals, which he said would leave him homeless.
"There was more worry on the financial side that there was anywhere else, because of the fact of having to pay for my house and having to pay for my children," he said.
"General household bills were more of an issue. But it made life a wee bit easier knowing that I was gong to get some sort of compensation."
The Scottish government said it wanted to see a less bureaucratic CICS, more focused on victims seriously affected by crime, ensuring they get compensation quickly.
A spokesman said: "There is support within the victim support sector for a separate Scottish compensation scheme and that is something we will consider in the longer term as we work to improve the support available to victims."