Chariots of Fire to be screened at Scottish schools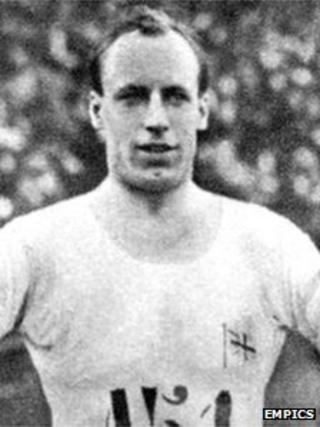 Chariots of Fire, the film inspired by Scots athlete Eric Liddell, is set to be screened at schools across Scotland.
First Minister Alex Salmond is meeting the film's producer, Lord Puttnam, in London later to discuss the idea.
It is hoped the story of the iconic athlete, who won an Olympic gold medal in Paris in 1924, will help inspire a new generation of young Scots.
Liddell famously refused to run the 100 metres because the qualifying heats were on a Sunday.
He switched distances and against the odds won gold in the 400 metres at the Paris Olympics in 1924.
The 1981 film Chariots of Fire won four Oscars, including best picture.
A new digitally remastered version of the film is now screening in more than 100 cinemas throughout the UK, as part of the London 2012 Festival celebrations.
Now Lord Puttnam wants more official recognition for the Olympian.
Earlier this week, in a BBC documentary about the athlete, he urged the Scottish government to introduce scholarships to celebrate Liddell's life.
The first minister has asked to meet Lord Puttnam, to discuss the idea.
And they are also expected to agree a deal to distribute copies of Chariots of Fire to Scottish schools, to bring Liddell's story to a new generation and help inspire the athletes of tomorrow.