How a Scottish school blogger helped reform a Brazilian school
By Jefferson Puff
BBC Brasil, Sao Paulo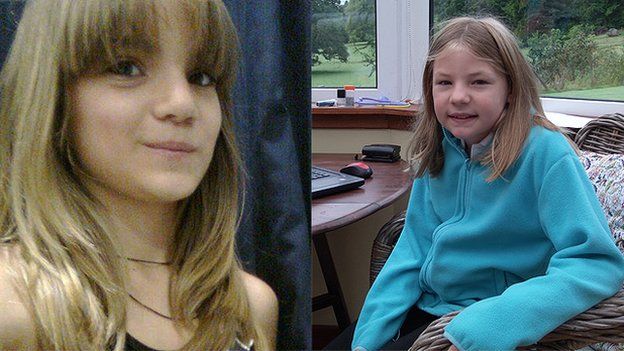 Although one is in Argyll, Scotland, and the other is in Florianopolis, Brazil, Martha Payne, 9, and Isadora Faber, 13, have a lot in common.
Both appear shy, but neither is afraid to ask tricky questions, as they share a dream of becoming journalists.
And it seems, they are off to a good start.
Both attracted the media's attention worldwide by criticising school life in blogs, and challenging the authorities to come up with solutions.
Martha in Scotland took her campaigning spirit to the internet first, and it was her example which inspired Isadora many thousands of miles away.
At the end of April, Martha created her NeverSeconds, highlighting the poor quality and small helpings of dinners in her school.
The food was unhealthy, she told readers, which meant she often returned home hungry.
At home in Brazil, Isadora was inspired by the idea, but also decided to develop the concept.
"If she talked about school dinners and got a result, I'll talk about even more things, because my school has more problems", was Isadora's reaction, her mother, Mel Faber, recalled.
The Brazilian teenager created her own Facebook page "Diario de Classe: A Verdade" ("School Diary: The Truth).
The photos published on her page showed broken water fountains and fans, a basketball court with no ceiling and even called for a teacher who had issues with some students to be replaced.
"We're in Brazil, and things can be more difficult", her mother said. "But despite that, she pursued the idea and stuck with it."
After news sites, TV shows and newspapers highlighted the blog, the local authorities announced a replacement for the teacher and a series of refurbishments at the school.
As a good journalist, Isadora kept a faithful record of the improvements, which included newly repainted walls, new bathrooms, new doors, and even a new payphone in front of the school.
The wider impact of both blogs has also been impressive.
Martha's blog has been read by almost eight million people in four months, while her Brazilian counterpart's page has attracted over two hundred thousand followers in less than four weeks.
Other "school diaries" have popped up across South America's largest country, and Isadora encourages children all over Brazil to follow her footsteps, demanding a better education.
NeverSeconds reached well beyond the UK's borders from the United States to Australia, where children copied her idea.
"However, most of them focus on school dinners only," said Dave Payne, Martha's father.
"Isadora's page is the first to deal with so many different topics, in such a far away place, and is, doubtless, the one which attracted the most attention yet".
Both girls had to rely on their parents and show resolve when confronted with hostility in and out of school.
"Teachers were supportive, but the regional education council did not like it and had a bad reaction", says Dave.
In June, the council in Argyll ruled that she could no longer post pictures on her blog and forbid teachers from mentioning it in classroom. However, that ban was later lifted.
"It was hard, because the government is so much bigger than us. She was frightened, but I explained to her that adults were angry because they were embarrassed", said Martha's father.
In Florianopolis, teachers and other staff, the school's headmaster, and even the ladies who serve dinners tried to stop Isadora's campaign.
"They would pull the plate out of her hands during meals. It was serious. She suffered real pressure and it is still not over, because the school's re-modelling is only half completed.
"Even so, she never missed one day of class", explained Mel Faber.
In Argyll, Martha's blog went further than criticising her school dinners and launched a campaign to help poor school children in Malawi, one of the less developed nations in Africa.
Donations to the Mary's Meal charity reached £114,000 this month and at the end of September she will travel to Malawi to oversee works and food deliveries.
Dave Payne wants to write a book about the impact of the young bloggers.
"We need to celebrate what these two girls are doing. The nicest thing is that there is no politics for children," he said.
"They see the world as it is and it's great that they are being heard. Kids are not afraid to make mistakes. Adults give up too easily."
Related Internet Links
The BBC is not responsible for the content of external sites.