Scottish Ballet to take Highland Fling around the country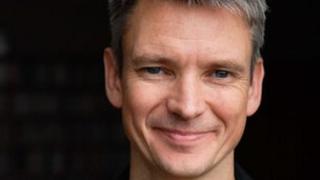 Scottish Ballet will tour with a new version of Matthew Bourne's Highland Fling and create a new full-length version of Hansel and Gretel.
The plans were outlined by the company's new artistic director Christopher Hampson when he described his vision for the company.
Mr Hampson insists Scottish Ballet must be "outward looking and pioneering".
He added: "Commissioning new work always has, and will continue to be, the lifeblood of our company."
Next spring Scottish Ballet plans to tour Highland Fling across Scotland and will become the only company beyond Bourne's own to be given the rights.
It will also create a new full-length Christmas show based on Hansel and Gretel, first working with community dance companies in woodland locations and then on the main stage.
In the long-term, Mr Hampson says he hoped to re-establish SB2, the company's smaller touring wing, and bring back works by Peter Darrell and Kenneth MacMillan.
Inspired by La Sylphide, Highland Fling follows the antics of James - a young Scot with sex, love and rock-and-roll on his mind.
On the eve of his marriage, his addiction to excess finds him in the fateful company of a beguiling gothic fairy who leads him on a downward spiral into a weird and wonderful world far from the realities of life on the mean streets of Glasgow.
"We may be the smallest of the national ballet companies in the UK, but like Scotland itself, we're outward-looking and pioneering," said Hampson.
"Our size and approach means we're adaptable, agile and able.
"We are excited to be working with a wide range of choreographers that will allow us to broaden the repertoire and produce new work in original ways."