Plan to cut Scottish MPs revised by Boundary Commission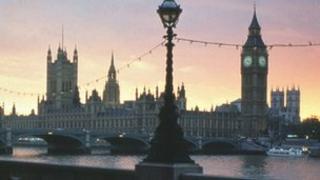 The Boundary Commission for Scotland has modified 18 Scottish parliamentary seats as part of its revised proposals to cut the number of MPs.
Proposals published in October 2011 planned to reduce the number of Scottish constituencies from 59 to 52.
A revision of those proposals will see all but two constituencies - the Western Isles and Orkney and Shetland - altered in some way.
The review marks the start of an eight-week public consultation process.
Glasgow and Edinburgh will each lose a seat under the plans, while the number of constituencies across Highland, Argyll and Bute, and Moray would fall from five to four.
The move comes after parliament decided to reduce the number of Westminster seats from 650 to 600.
Of the constituencies named in the review, two are defined in the legislation: Na h-Eileanan an Iar (the Western Isles) and Orkney and Shetland.
The remaining 50 constituencies must each have between 72,810 and 80,473 electors and the legislation has specified exact limits on the number of electors in each constituency.
The commission has also had to ensure that no constituency exceeds the maximum permitted area of 13,000sq km.
Among the changes from the initial proposals are:
reconfiguration of constituencies around Dundee, with Angus West and East Perthshire constituency covering parts of Angus, Dundee City and Perth and Kinross council areas, and Dundee West constituency wholly contained in Dundee City council area
changes to the division of eastern Fife between Fife East constituency (renamed from Cupar and St Andrews constituency) and Kirkcaldy and Glenrothes constituency
creation of Moray and Nairn constituency in place of Moray and Strathspey constituency with associated changes to constituencies elsewhere in the Highland Council area.
in the Borders, Clovenfords has been put within Berwickshire Roxburgh and Selkirk - along with the rest of the region.
The Boundary Commission has also made available on its website papers and minutes from meetings when it developed the revised proposals.
After considering the responses to this consultation, the commission will develop its final recommendations and submit its report to the secretary of state.
"After careful consideration of all of the comments received during the consultation on the initial proposals, the commission has designed this revised set of constituencies," said Dr Hugh Buchanan, secretary to the commission.
"Where the legislation has allowed it, we have tried to respond to the views expressed in the consultation.
"In some areas, we have been unable to make changes in response to opposition to the initial proposals because of the constraints on constituency design within the legislation.
"This is the final opportunity we have to obtain people's views on our proposals so we can further improve them where the legislation allows us to do so."
An eight-week public consultation process will now take place from Thursday 13 September to Wednesday 7 November, giving the public the opportunity to put forward its views on the revised proposals.