Duncan Bannatyne set to leave hospital after health scare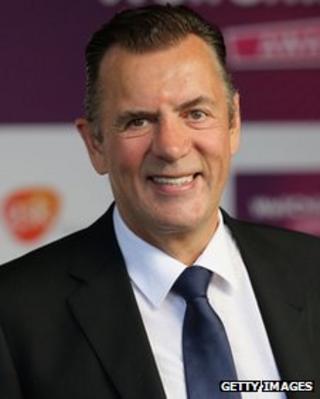 Dragons' Den star Duncan Bannatyne is set to be discharged from hospital after a health scare.
A spokesman for the Scottish entrepreneur's company said tests had shown that the 63-year-old had not suffered a heart attack.
He was taken to Darlington Memorial Hospital after falling ill at the headquarters of his business in the town on Monday.
The Bannatyne Group is a successful health club, hotel and spa business.
A spokesman for the group said: "Everyone at the company is relieved that tests have confirmed Duncan's health scare was not a heart attack and he will be discharged from hospital later today.
"He is now to spend a few days recuperating from his chest pains away from the stresses of his busy life.
"He has asked us to thank the many hundreds of people who have contacted him to express their good wishes and support and to thank the dedicated staff at Darlington Memorial Hospital for the kindness and care."
Mr Bannatyne, who is originally from Clydebank, has appeared on BBC show Dragons' Den since the first series in 2005.