Votes for 16-year-olds 'not inevitable'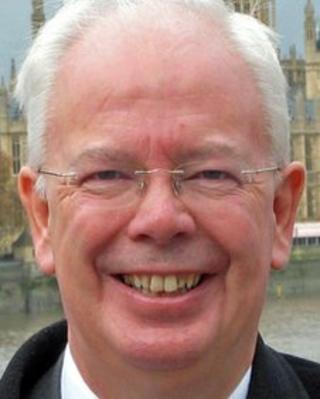 Allowing 16 and 17-year-olds to vote in the Scottish independence referendum will not lead to them voting in all UK elections, the UK government has said.
Westminster appears to have conceded the measure to ensure there is a deal with the Scottish government for a simple yes or no question in 2014.
But former Tory Scottish Secretary Lord Forsyth said it would have "huge implications" for the rest of the UK.
Advocate general Lord Wallace said there were no plans to change the law.
Prime Minister David Cameron said in his speech at the Conservative party conference that he would meet First Minister Alex Salmond on Monday in an attempt to finalise a deal on how the Scottish referendum will be staged.
It is likely to be held in the autumn of 2014 with voters given a straight choice between independence or remaining in the United Kingdom.
It is also expected that 16- and 17-year-olds will be allowed to take part in the ballot.
In a exchange in the House of Lords, Lord Forsyth said the Scottish move would inevitably lead to extending the franchise to 16-year-olds in all elections throughout the United Kingdom - bringing politics into schools.
He said such a decision should not be made in "closed corner negotiations".
Responding for the government, the Lib Dem peer Lord Wallace, whose party supports lowering the voting age, insisted there was "nothing inevitable" about the move.
"The franchise for referendums is set out in the legislation that enables each referendum to take place," he said.
"If we agree to transfer powers to the Scottish Parliament to hold a referendum then it is they who would determine the franchise."
Tory Lord Jopling said it was "a major constitutional change" and Labour's Lord Foulkes of Cumnock said it had "not be thought through" and questioned how extending the electoral register to include younger votes would be funded.