Kerb crawlers warned they could face driving ban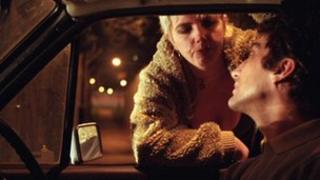 Kerb crawlers trying to pick up prostitutes have been warned they could be disqualified from driving, in addition to any other sentence.
It comes after a review of the Lord Advocate's guidelines to police on prostitution-related offences.
The guidelines aim to provide guidance on the available enforcement options.
In 2011, the existing law was strengthened to allow a driver to be disqualified if they were in a vehicle when committing an offence.
Solicitor General Lesley Thomson QC said: "Prostitution represents an insidious form of abuse of women and men. The Lord Advocate's guidelines are aimed at protecting the vulnerable and targeting the abusers.
"Our objectives are to tackle the risk of sexual and physical abuse of women and men and to address the significant nuisance and potential danger for the communities in which prostitution takes place.
"We continually monitor and review our prosecution policies with the police and other members of the criminal justice system to ensure they continue to meet the public interest."
The guidelines for police are in two parts, to distinguish between offences committed by "purchasers" and offences committed by "sellers".
The Prostitution (Public Places) Scotland Act 2007 "criminalises the act of a purchaser who attempts to engage in prostitution" and Section 46 of The Civic Government (Scotland) Act 1982 "criminalises the act of an individual who for the purposes of prostitution loiters or solicits in a public place".
In 2011, it became possible for the courts to disqualify someone who was either driving or in charge of a motor vehicle at the time of an offence.