Informer scheme launched to tackle criminal lifestyles in east Scotland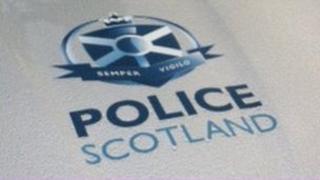 Three east of Scotland police forces have combined to launch a scheme designed to make it easier for the public to inform on those they believe are funding their lifestyles by crime.
Central Scotland Police, Fife Constabulary and Lothian and Borders Police are urging communities to report their suspicions through Crimestoppers.
They can do this via the telephone, Facebook or the Crimestoppers website.
It is the latest stage of the Made From Crime? initiative.
The first phase of the campaign, run by Lothian and Borders Police in 2011, resulted in 44 people being arrested and £6.4m of cash and assets identified for seizure under the Proceeds of Crime Act.
Now the force has come together with the two others which will combine to form East Command when the new Police Service of Scotland becomes operational on 1 April.
'Communities are suffering'
Deputy Chief Constable Iain Livingstone, who will oversee the crime portfolio for the new nationwide force, said: "The launch of this campaign today sends out a strong message that the police in Scotland will not tolerate criminals profiting from crime.
"We know there are people living beyond their means on the proceeds of crime, be it through the purchase of flash cars, designer clothes or expensive jewellery, and that communities are suffering from the side-effects of drug dealing, violence and other associated crimes.
"I would assure people who are trapped by those threatening them with violence or retribution, either associates or partners, that we will help them and tackle the violence and criminality they face."
Mr Livingstone suggested that this was an example of how the breaking down of police boundaries would lead to a more efficient tackling of crime.
The new scheme, the only one of its kind in Scotland, has the backing of the Scottish government and the Crown Office and Procurator Fiscal Service.
Justice Secretary Kenny MacAskill said: "Made From Crime? is a great initiative in the fight against organised crime and I welcome it being expanded across the east of Scotland.
'Misery of others'
"There should be no hiding place in our neighbourhoods for those who cash in on crime.
"With Lothian and Borders, Central and Fife joining forces to build on the progress made 12 months ago, the net is closing in on those responsible for crimes that cause serious harm to individuals and communities.
"With the public's help, more of those profiting from crime should and will be firmly brought to justice."
David Harvie, director of operations for the Crown Office and Procurator Fiscal Service, added: "We know that organised criminals are ever more resourceful and we need to be one step ahead of them.
"To do that, we need to know what is happening on the ground.
"Our biggest allies in this are the decent, hardworking people who see first hand the devastation that organised crime brings to communities and the profits made by those criminals from the misery of others."