Warning over skills gap in computing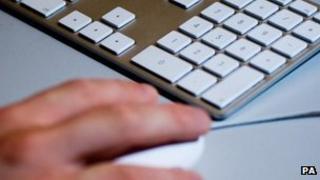 A major skills gap is opening up in Scotland's computing sector, it is being claimed.
The latest survey by the trade body ScotlandIS suggests that it is now growing faster than any other sector.
It calculates that 45,000 new professionals will be required in the next five years.
The information technology and digital sector already employs more than 100,000 people.
Managers at more than half of the 159 companies responding to the eighth annual survey by the industry grouping said they expected to have to look outside Scotland to find the skills they need.
ScotlandIS claims the lack of skills is a "critical barrier as companies report increasingly hard-to-fill vacancies and specific skills shortages".
Polly Purvis, executive director, said: "This survey reinforces the message that comes back again and again from our members - they are going for growth and there is significant pent-up demand for skilled people in the digital technologies industry.
"There's an increasing buzz about the industry as business and government transform their operations through the smart application of technology.
"We're seeing growing confidence across the industry, from start-ups to the growing number of Scottish digital technology businesses carving out export markets around the world".
Among the skills in greatest demand are software and web development, required by 66% of those who took part in the survey, with commercial and business skills sought by 53% and project management by 49%.
Sales are expected to rise by 80% of those responding, and more than half are selling overseas, with a further 13% planning to do so.
Alastair O'Brien, of Amor group and deputy chair of ScotlandIS, said: "The software industry in Scotland is crying out for suitably qualified graduates, growth in our industry is being restricted and Scotland is losing out to other countries.
"It is unacceptable in the midst of a world-wide digital revolution that Scotland doesn't have enough talented graduates to exploit fantastic global opportunities.
"In order to be successful, Scotland needs more qualified graduates, we need to encourage and provide the opportunities for the next generation of students to be part of such a successful industry."