BMA says Scots GPs 'disappointed' by 1.25% pay increase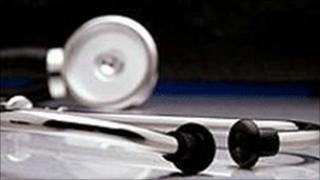 The body representing Scottish doctors has called a 1.25% increase in GP income "bitterly disappointing".
Health Secretary Alex Neil said the rise was in line with the pay increase given to all other health workers.
But the British Medical Association (BMA) in Scotland said it failed to cover the growing costs of running a practice and was the lowest uplift for GPs anywhere in the UK.
It had called for an overall rise of at least 2.29% for Scottish GPs.
Dr Alan McDevitt, chairman of the BMA's Scottish GP committee, said: "I am bitterly disappointed with today's news that the Scottish government has decided, despite its stated support for general practice, not to accept independent review body recommendations and uplift GP income only by 1.25%.
"This is the lowest uplift for GPs anywhere in the UK and will further widen the pay gap between GPs in Scotland and those in England, Wales and Northern Ireland.
"Today's announcement is not, as the Cabinet Secretary implies in his statement, an agreement with the profession but an imposition that has not been negotiated by us."
Dr McDevitt said the review body had stated that an increase of 2.29% would be necessary to provide the recommended increase of 1% to GP pay and to cover the increased expenses of running a GP practice.
He added: "This is not the offer that is being presented to GPs today."
The health secretary said the government had "successfully agreed" on a pay increase for GPs to recognise "the valuable work they do to improve the public's health".
Mr Neil said he was "confident this pay increase is a fair deal for Scotland's GPs".
'Well rewarded'
The Scottish Conservatives also expressed disappointment at the pay deal announced by the government but urged GPs not to threaten strike action.
The party's health spokesman Jackson Carlaw said: "It was extremely rich of the SNP to kid on they had a lucrative offer up their sleeve.
"But no matter how disappointed the BMA is with this, I would urge it not to revert to what appears to be its default position of a strike threat.
"GPs need to remember they are well rewarded for their work, and such industrial action would only harm the patients."